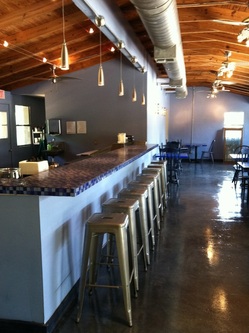 CAFE ORGANIC IS OPEN Mon-Fri 10:30 to 2:30
Come check out our daily special!
Welcome to Café Organic. We are enthusiastic about teaching our community the tremendous value of eating nutritious but still delicious foods!
Dr. James Delaney started our mission in 1918. He taught patients the importance of healthy eating until he was 92 years old.
We have reached a tipping point in the health of our modern day world. Our current population is consuming highly processed foods that cause many diseases. Café Organic is dedicated to teach people how eating super tasting, nutrient rich food is an essential non-negotiable to age in a healthy manner.
Visit us on Facebook!
Check out the article about Cafe Organic in the Northwest Florida Daily News.
ARTICLE
We encourage you to join our health care revolution.
Be inspired, health is your choice.
---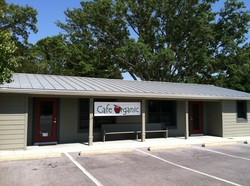 Our address is 113 Truxton Ave,
off of Racetrack Road
Near Mooney and Ocean City Fire Department
Hours: 10:30 AM - 2:30 PM Monday - Friday
Phone: (850) 585 3645
---